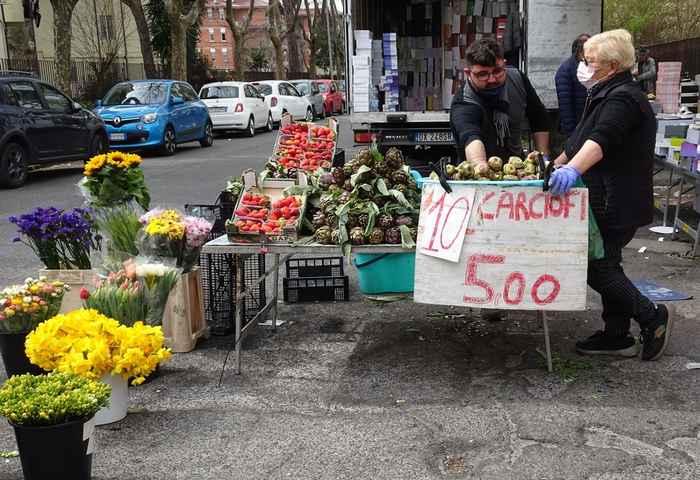 Photographer and Public International Law Student, Maria Alessandra Golino, who's originally from Northern Italy, found herself surprisingly re-attached to her home country when she fell in love with her boyfriend who lives in the suburbs of Rome. And through their relationship, she fell in love with Rome too. In her series Life in the Roman Suburbs, she takes us into the turbulent life of Rome. A side that often remains underexposed.
"In città"
Although the places she captured are part of Rome, and thus under the municipal responsibility of the city just as much as its central areas, the reality of the Roman suburbs can hardly be associated with the urban beauty, historical richness and political importance of Rome. Most people living in the suburbs lead a very different life than those living just a few kilometers away "in città" (which means in the 'big city', most touristic part of Rome). Their rights and interests do not seem to be the priority of policy makers. Some examples of the scarce care reserved to the suburbs are the school facilities, which are old and damaged, and public transport. While trams, metros and buses pass through the city constantly, the only metro which connects a suburb to the center requires a waiting time of 30 to 50 minutes. Housing policies for the suburbs are also disproportionate: thousands of people are left without a place to live, while thousands of houses remain empty and abandoned. The rights and dreams of residents of Roman suburbs seem to be part of a forgotten world.
Maria Alessandra Golino hopes for a better future where municipal policies become more inclusive and more attentive towards the needs of these inhabitants. This problematic reality does not, fortunately, detract from the fact that these suburbs are extraordinary places where people keep dreaming. Because every life in the suburbs tells a unique story.
View a selection of the photo series here, but feel welcome to visit the exhibition - inside and outside of - the Amsterdam Law Hub from 12 July to 30 September 2022.