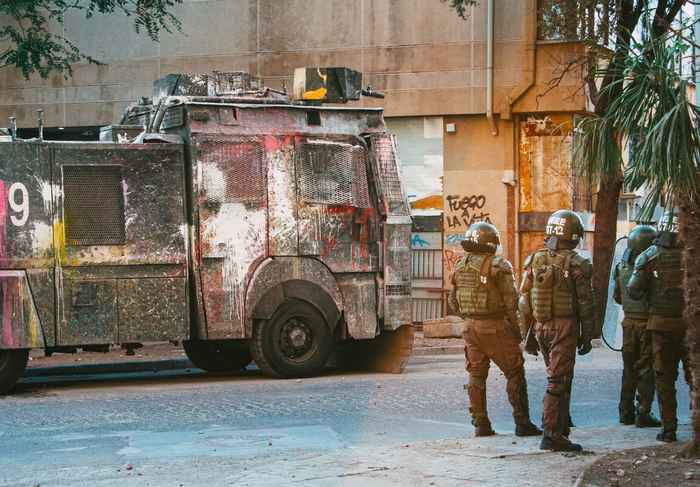 In October 2019, the Chilean people revolted following a 30 pesos increase in the price of metro tickets. For the people, this was the straw that broke the camel's back. Since the end of the dictatorship in 1990 and the following decades of economic growth, things have not improved for the Chilean people. Inequality is still deeply rooted in all layers of society and society is struggling with high prices, low wages and privatisation in almost every sector. For over two years, Chile has been in a constant state of protest, with the government using violence to suppress the people.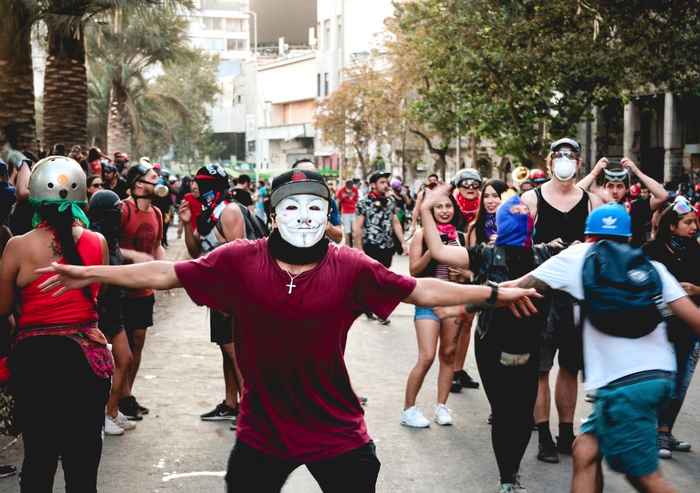 Jaime Ahumada Espinoza has roots in Chile and travelled to Chile's capital in February 2020 to record these daily protests. His exhibition '30 pesos' gives viewers a glimpse of the multifaceted nature of these protests, and for a moment they imagine themselves on the streets of Santiago.
"The original idea was to record the many violations of human rights, but once I got there, the way the Chileans were protesting caught my attention. During the protests, the inhabitants use street art and music to express their dissatisfaction with the government and I was overwhelmed by the enormous sense of solidarity that prevails. And joy. Joy because the Chileans have finally woken up and are standing up for each other. It became my goal to get that feeling on film."