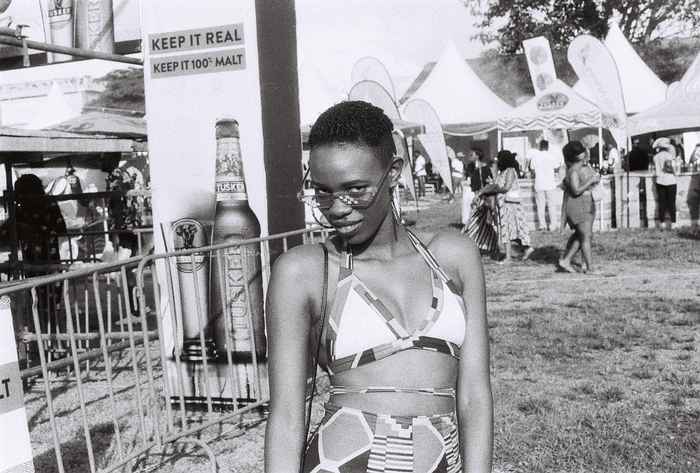 Blankets & Wine - Uganda, December 2019
With her portraits of young people at the Blankets & Wine festival, Nathalie Dijkman shows an underexposed side of Uganda. Who are these Ugandan youth? How do they express themselves in a country where human rights are increasingly under pressure and where the LGBTQ+ community is widely discriminated and legislated against? The generation captured by Nathalie follows the latest trends in music, fashion, art and entrepreneurship, and in her depictions she questions the western, learned perception of East Africa as a place of pure poverty and violence.
The Blankets & Wine festival is an event where music and art triumph and where the freedom of self-expression - a human right - can be felt. As long as justice is unable to be achieved through the courts, it is cultivated through initiatives like this. According to Nathalie, it is therefore important that we continue to actively seek out and observe 'acts of self expression and identification', so that we do not (unwittingly) suppress the development of countries such as Uganda.
Nathalie, director of the Amsterdam Law Hub, set up a foundation five years ago in her second home country, Uganda, where she has since spent much of her time. Despite her intensive involvement, she is an expat and by necessity views the country through the lens of a European. Yet she refuses to put on the spectacles of 'white saviour' or 'humanitarian', but strives for a perspective of equality. She uses her analogue camera to meet the population with new eyes every time.
Curious about the photo series? From 1 August 2021, the full exhibition can be experienced in our Law Hub! Until then, watch our preview below.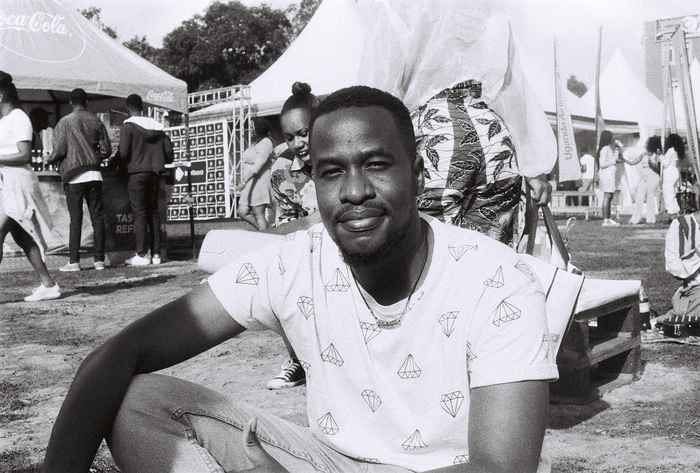 JESSY @jcmuyonjo
30 years old, musician, Kampala (Uganda)
'Music helps me to find meaning in life. It is the best way for me to express myself fully. When I create, I am in my element. I get my inspiration from everyday things, because I believe that everyone needs a soundtrack for different scenes in life. This is exactly what I hope to give my listeners in exchange for a comfortable life in which I can make what I make and where my creative freedom is endless. Not the end product, but my journey towards it is what matters to me.
Festivals like Blankets & Wine contribute to this. I believe it is healthy to socialise and enjoy yourself. But I must confess that as an artist at places like this, I always observe whether there are things that I can apply in my own acts.'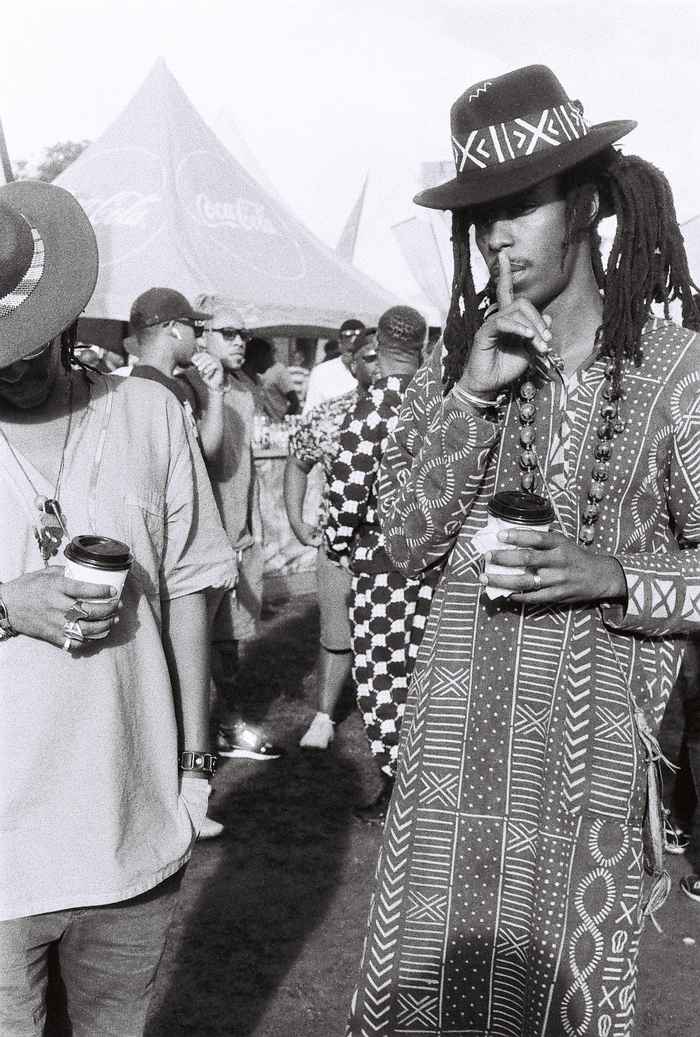 GILO @g_low_
41 years old, DJ, Kampala (Uganda)
'I find the ability of sounds to influence people from different walks of life fascinating. Music has the ability to travel through time and bring you back to certain memories. For years, I lived in Rwanda where I gave free DJ lessons to women and young people. My goal is to set up musical communities in Uganda and pass on my knowledge to under-represented young people here as well.
Festivals are an important means of discovering different types of music. As an event organiser, I know that a music festival is not always profitable. Yet it is important to give the public this experience so that they can discover their own creativity.'
Professional or recreational photographer?
We're always looking for new exhibitors! Do you know someone who photographs within our theme of justice? Send an email to Gabriela Petralia (g.petralia@uva.nl) and perhaps we'll present your work in the future!