Are your hands secretly starting to itch too, but are you getting slightly cold feet? Have no fear: you do not have to save the earth with your idea. What is important to us is that it tackles a legal or social problem. To get an idea of this, we introduce a number of startups that have gone before you. See below who we are currently actively supporting, and who we have mentored before.
Our startups
RestartUp

An interactive toolkit to support entrepreneurs with financial challenges and prevent bankruptcy

For entrepreneurs, it proves difficult to understand what options are available when their business faces financial difficulties. It does not always have to end in bankruptcy; yet this sometimes seems to be the only solution. Unfortunately, our law is confusing and there is little support to help entrepreneurs with this. RestartUp hopes to change this. This startup is a collaboration between the Amsterdam Law Hub, Startup Amsterdam, UvA and Gemeente Amsterdam with the aim of supporting entrepreneurs to make better financial decisions in difficult times. They do this by identifying what stage entrepreneurs are at in the insolvency process and what their legal options are. Based on this, tailor-made advice is offered. RestartUp's platform is free, available to all and can be used anonymously.

Get in touch

Want to collaborate with RestartUp or become part of the team? Connect with founders Sofija Pantic or Siske van Keimpema on LinkedIn or get in touch by mail.

Alia

Character analysis & training to improve organisations' reputation

Alia aims to make organisations aware of the public interest and help them move away from selfish behaviour. According to Alia, the character of an organisation is closely linked to its reputation, which is why they stress the importance of raising awareness on this matter. To achieve this, they offer character analysis and training to strengthen organisations' reputation. The emphasis here is on teaching compassion and altruism as core personality traits. They believe that this perspective on organisational development is essential to prevent organisations from becoming morally bankrupt.

Where is Alia now?

Currently, Alia is studying the methodology for analysis and training. In this way, they hope to find the right leads in organisations they support. For instance, they determine which perspective predominates, be it political- or mission-driven, and whether the organisation is still searching. This helps them deliver appropriate advice. Alia aims to have at least three clients in one year; combined with sponsors to fund the research and development department.

This is what Alia needs

Connections! Currently, Alia is looking for new connections within municipalities, central governments, public organisations or companies that want to explore what corporate social responsibility means to them. They are also keen to work with a party that can support them in social media strategy.

Get in touch

Collaborate with Alia or become part of the team? Connect with founder Caner Sucuoglu via LinkedIn, or reach out via mail!

Little Law Student

Visualisations for law education

The Little Law Student focuses on making legal education more interactive and helps students memorise study material through visualisation. Examples include explaining case law through cartoons, creating flashcards of legal topics, adding QR codes to test knowledge and recording podcasts to study on the go. Making studying more accessible, engaging and interactive for everyone in the legal field.

Get in touch

Collaborate with Little Law Student or become part of the team? Connect with founder Claudia Elisabeth Ghannam via LinkedIn or reach out via mail!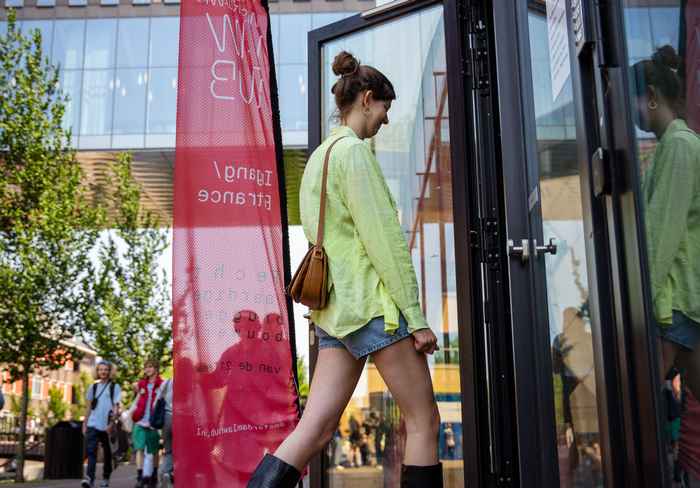 Startups we have previously supported
Want to get (financially) involved in one of our startups?
Are you working at an organisation, which sees links with one of our startups? Then contact us via the button below so we can look at the possibilities together!