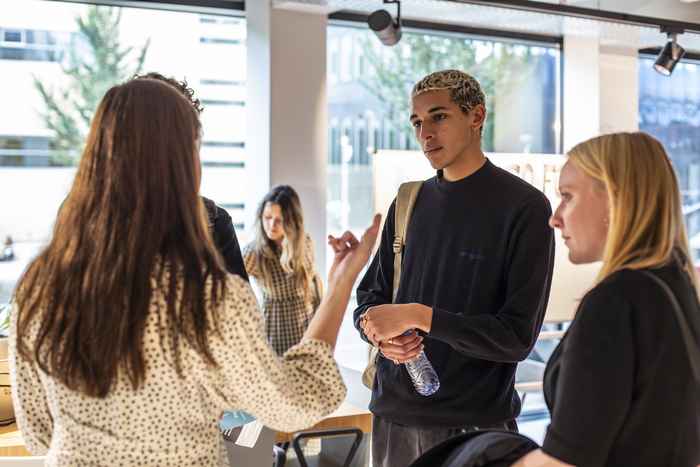 Making an impact in society
The Market Impact programme consists of two parts: a breeding ground where we encourage, and provide inspiration in the eventual creation of ideas to move the legal sector forward. And, the incubator programme, where free, intensive support is offered to eventually market these ideas. Read below in brief what this entails.
The breeding ground
The breeding ground is intended for students from Dutch universities who want to solve a legal problem but do not yet know how. We also offer civil society organisations, through this platform, the opportunity to connect with students.
Incubator programme
The incubator programme is also a programme for initiatives from within and outside the UvA. Here, you are supported free of charge for one year by a team of mentors and professionals to realise an idea - which may have been established through our breeding ground!
More on the incubator programme
And this is how we make an impact in society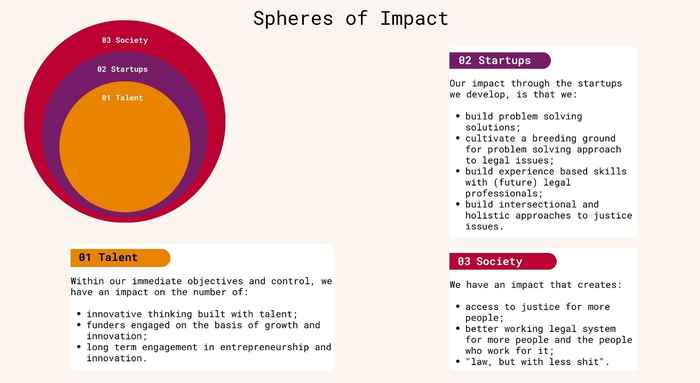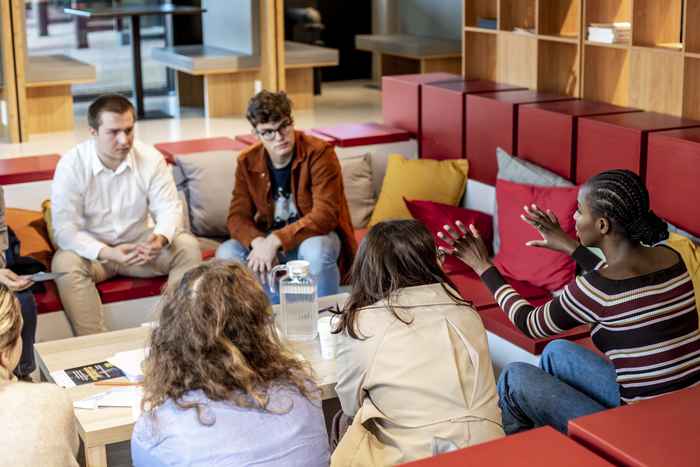 Our way of working in a nutshell
Innovation within the legal sector, is still an unknown phenomenon for many. We hear you thinking: how exactly does that work? Well, we, for instance, firmly believe in the power of co-creation with young entrepreneurs. We therefore like to illustrate this with some examples of startups we work with.
The Little Law Student (LLS) is an initiative that translates court cases and laws into a comic book for law students. LLS is currently in the testing phase, and we are supporting this process by testing the tool with students. Another startup, which has now joined our Market Impact programme for two years, is Legal Crowd. This crowdfunding platform for lawsuits, came about while participating in our master's course Justice Entrepreneurship, and has already helped several citizens with fully funded cases. In contrast to these enterprises, we are also regularly approached by organisations that identify legal problems, are looking for a solution and do not know where to start. So did initiator Sara Hertzog. Research has shown that startups do not have access to bankruptcy support. As a result, in collaboration with students, we came up with RestartUp: the startup that is now actively funded by Gemeente Amsterdam.
Support from the Law Hub, therefore, comes from different ways. For example by taking our master's course Justice Entrepreneurship, from your own initiative, or by participating in workshops and events of our incubator. On this page we will elaborate on this last possibility.