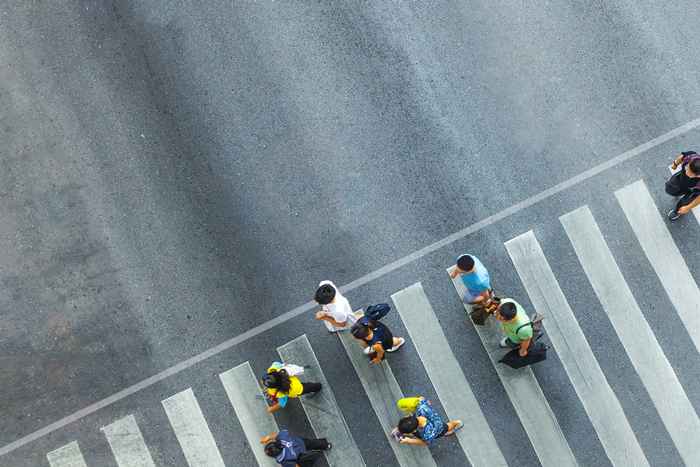 How we support researchers
We are not legal academics, but experts in the field of design thinking and innovative research dissemination. As entrepreneurs, we are able to identify the connection between innovative legal research and its application in society. This, combined with our knowledge of the legal sector and legal processes, makes the Impact Research programme the perfect way to build a bridge between the legal academic world and society. We support researchers through the following activities.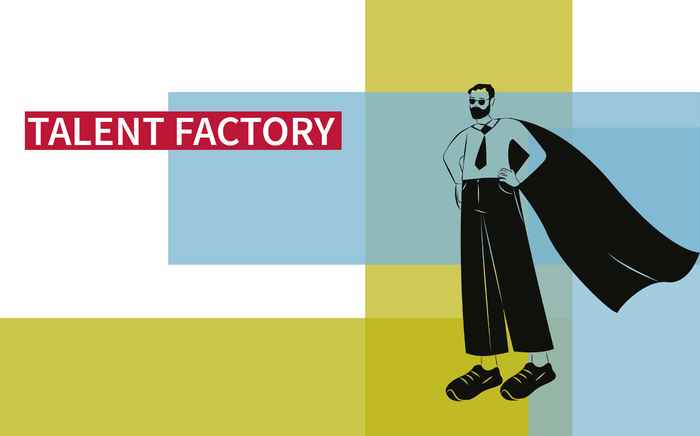 Talent Factory
Talent factory is a proposed booster programme tailored specifically to researchers of the Amsterdam Law School. It aims to develop the skills necessary to make strategic career choices supported by training on pitching, grant writing, networking and research methodologies. Talent Factory is designed to serve not only as a learning platform but also as platform for sharing experiences and discussing career challenges with peers and successful senior researchers from ALS and beyond.
Workshops
In addition, we occasionally offer workshops for researchers in the field of knowledge utilisation and research dissemination. Among other things, we aim to help them pitch their research, translate it to a lay audience, summarise it succinctly, describe it catchily or turn it into a tool, product or news publication - in the form of blogs, social media, videos or podcasts.
We organised these two workshops in the past: Communicating your thesis to the layman and Pitch Perfect.
Dissemination
For specific research or research institutes at the Amsterdam Law School, we are happy to help develop a communication strategy, to answer questions like: how do you expand your communication strategy to reach the broadest audience for your research? How do you keep citizens, NGOs, governments or journalists informed of important implications of your research on society?
Throughout the dissemination process we act not only as advisors, but we also help with the implementation of a product or strategy. Together with our team we can support you in creating a video, blog, podcast or visual design of your research. We can also connect you with professionals in our network to further your reach.
Recently we collaborated with a number of our researchers to produce 3 minute research pitch videos. Learn more about the work of Malouke Kuiper and the relationship between behaviour and law, below.
'Research Worth Sharing - 3MT video of Malouke Kuiper
Collaborating to develop impact for researchers
Creating impact with research can be a challenge for those within the field of Law. What counts as Impact? How do you measure it? Knowledge utilisation is a fixed component of every NWO grant application nowadays. In fact, most research grant applications have a greater chance of success if they can clearly demonstrate the concrete impact they will have on society. But how do you go about drafting such an application? And what possibilities are there, besides workshops or conferences, to create value for society? We are happy to help you answer these questions!
At the Amsterdam Law Hub we work across a variety of ways to support researchers through impact. We are experts in developing a "Theory of Change" and in brainstorming for new (technological) tools, websites, databases or products which can improve the legal sector through research at the Amsterdam Law School. We work offer this in three key ways:
Personal grant application review – we work one-on-one with researchers during a grant application to make their knowledge utilization section as strong as possible.
Talent Factory – a booster programme which supports and trains researchers to make better career choices. Workshops on impact form part of the programme.
Brainstorm sessions – for researchers wanting to explore impact in a more abstract form, Law Faculty researchers can fill out the form below to book in a personal brainstorm session with our Project Manager of Research & Innovation, Frances Singleton.
To learn more about Impact, or just to talk for an hour about the various options available to you as a researcher within the Law Faculty, fill out the form below to book in a meeting with the Law Hub.
Networking and Partnerships
As the Amsterdam Law Hub, we have one foot in society and one in the faculty. Our newsletter is read by more than 300 external legal partners who are specifically interested in the research being carried out at the Amsterdam Law School. Through our (networking) events, cooperation programmes with Gemeente Amsterdam, the Zuidas and the Ministry of Justice, we connect researchers with relevant partners. In addition, we facilitate events and workshops according to the design-thinking methodology.
Looking for a location for your own research workshop or lecture with the help of an innovative moderator or facilitator? Are you an external party, interested in the research happening at the Amsterdam Law School? Or do you need support in redesigning your research for potentially interested, external parties? Please do not hesitate to contact us.