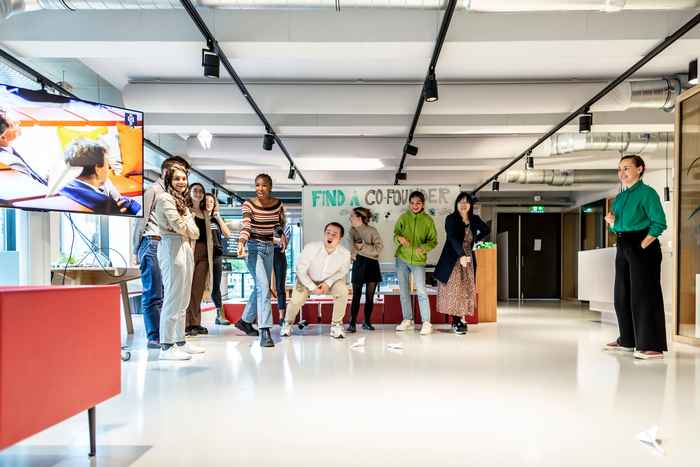 Change starts with raising awareness
Law students are the lawyers of the future, so we are convinced that they should be involved in our common mission to improve law. We have therefore developed the master's course Justice Entrepreneurship, in which we encourage law students to come up with legal solutions for society.
Besides law education, we believe it is necessary to build a bridge to professionals. For this purpose, in collaboration with ACLPA, we have created a Dutch masterclass for government lawyers.
Amsterdam Law Practice
In addition to the above, we work closely with the Amsterdam Law Practice (ALP). Among other things, clinics are offered within ALP where law students work on real human rights cases. You can read more about this on this page.
These programmes are highlighted below.

Human Centered Design Toolkit
This toolkit has been specially designed to support innovators and entrepreneurs within the justice sector. It introduces Human Centered Design, a process which focuses on the needs of the user in developing products or services. We believe this methodology improves the sustainability, impact and quality of tools for the justice sector.
The toolkit is broken into six major sections. We walk you through an introduction to the design process itself, before diving into the six major phases: Empathise, Define, Ideate, Prototype, Test en Assess.
For each phase we break down the theory behind the process and offer best practices and exercises to get you started. We also highlight some of our own favourite innovations making use of HCD in the sector.
Interested in learning more about this, or want to start immediately?