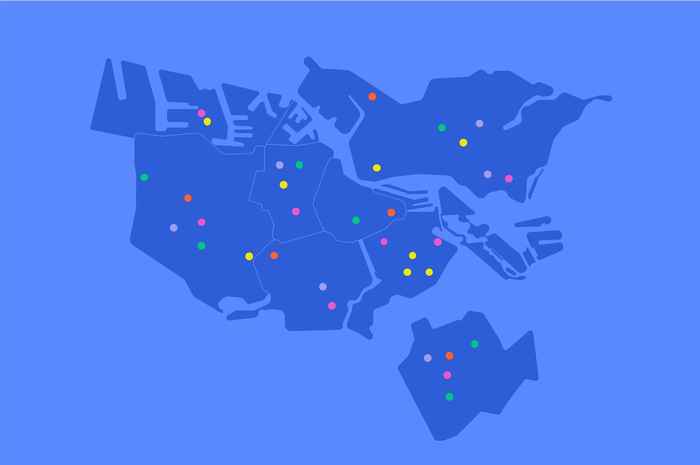 In order to provide a clearer overview of all the locations where citizens can go for (free) legal advice, we have developed a social legal map of Amsterdam. This map shows our legal aid centres as well as Juridisch Loketten and (social) lawyers.
Legal advice hours in the Amsterdam Law Hub
Visit the Amsterdam Law Hub for answers to your legal questions.
Monday 10u00 - 12u00

Wednesday 17h30 - 19h30

Friday 10h00 - 12h00

Only by appointment

Tuesday 19h00 - 20h30

Thursday 19h00 - 20h30

Also welcome without an appointment!
Monday 18h30 - 20h30
Also welcome without an appointment!
Stichting Rechtswinkel Migranten
Tuesday 17h30 - 19h30
Thursday 17h30 - 19h30
Friday 14h00 - 16h00
Only by appointment
Startup & Stichting Rechtswinkel
Soon more details