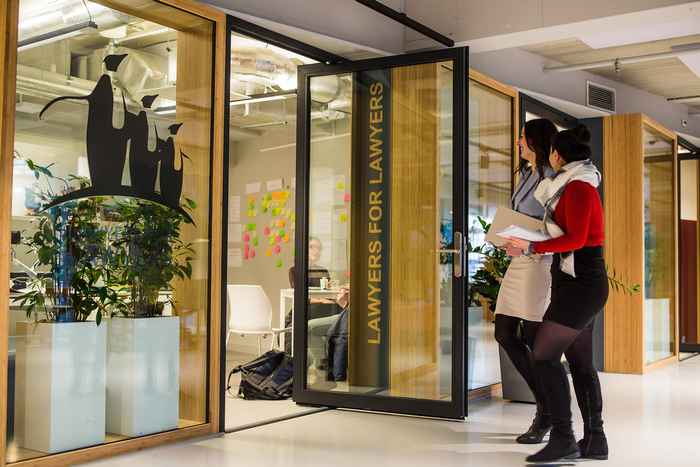 Since academic year 2021/2022, it is possible to participate in the Bachelor's course that you can take in both year 2 and 3. This means that you will attend lectures on, among other things, professional ethics and professional identity, dealing with clients from a cultural, gender and psychological perspective, and professional skills, such as legal writing and giving feedback.
Requirements for 6 ECTS
Working in one of the legal advice centres is part of the experiential education of the Amsterdam Law Practice. Please read below which requirements we apply:
As a UvA law student, you have been hired as an employee at a legal advice centre.
You will work at least 140 hours in a legal advice centre.
You will follow the Legal Aid Clinic course. This course takes 7 weeks and starts in October or March.
You write a portfolio based on the cases you work on during the legal aid clinic.
You write a reflection report based on the experience you gained in the Legal Aid Clinic. After successful participation this will appear on your diploma with the grade you obtained.
Legal Advice Centres
The legal advice centres specialise in various fields of law, including tax law and criminal law. Some legal advice centres have consulting hours on the Roeterseiland campus, others elsewhere in the city. The legal advice centres offer students a unique opportunity to apply their knowledge in practice and at the same time contribute to the accessibility of the law.
The UvA law centres are:
Registration for the course Legal Aid Clinic takes place via the regular course registration. Take a look at the UvA Course Catalogue for more information.